The house is just for you. Relax with your family or friends at Traditional Japanese home style inn.
30-22 Minamihiyoshi-cho, Imagumano Higashiyama-ku, KYOTO
Tel: +81 075-551-3098
»Learn more



■
<Hyperdia>
To train time search of Japan : for Japanese, English, Chinese 2017.05.16
---
■
<Kyoto weather report>
Kyoto and about Japan weather report. 2017.05.16
---
■
<Brewster Kareidoscope Convention 2017 in Kyoto>
Kyoto。at 5/25(Tue)~28(Sun): on Kyoto Horikawa Oike Gyallaliy。 2017.05
---
■
<Good spot of Kyoto>
~Popular and famous place : You can visit anytime in all year。 2017.08.15
---
■
<kodai-Ji-Temple>
Sometime for Japanese traditional tea celemony :Good location that near by the Kiyomizu-dera temple. 2017.08.15
---
■
<Kyoto this month's event>
~:You can find the events for much you while your travel. : Please check now. 2017.08.15
---
■
<asahi beer Ooyamazaki villa art musium>
cince birth 150 years Souseki and Kyoto Ooyamazaki villa ~5/21/ 2017 : Asahi Beer Museum。 2017.08.15
---
■
Kyoto Prefecture Agency open.
Oct.24th to Nov.8th. They open the office in public.It is the oldest government office which has kept the original set-up,and is the national important cultural asset. (Oct 23rd)
■
Kitanotenmanguh maple trees
garden "the Odoi" is open on Oct.25th to Dec.6th. for the peopl. It has been appointed as the the historical site there. They have 250 pcs of the maple trees with the 350 to 400years old.(Oct.23rd)
■
Public opening of the Imperial Palace.
Oct.30th to Nov.3rd, You can get in the inside of the Palace with no special permission. The Emperors have lived from 13th century to end of 19th century. (Oct 16th)
■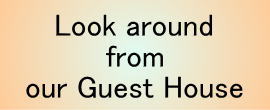 2017.07.18